LPKF Spring Sale is Starting

From May 1st 2020 on for the next 2 months until June 31st 2020, we are offering a discount of 10% on consumables (FR4 boards, chemical sets,...) – not wear parts of the systems or accessories – for orders above € 500,-.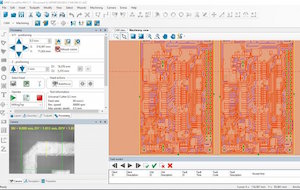 Furthermore, we give you 20% additional discount on the new CircuitPro PM 2.7 software. This offer is as well valid until the June 31st 2020.
Webinars CircuitPro PM 2.7 software
Or fill in the form below, to request more information.