SIGLENT SSA3075X Plus 7.5 GHz Spectrum Analyzer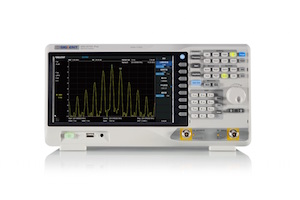 SIGLENT Technologies, a specialist in electronic measurement technology, presents a new RF analyzers with a maximum frequency of 7.5 GHz. For SIGLENT, these products represent the highest bandwidth RF products to date, which are ideal for the increasing development in the 5G "Sub-6 GHz" band. The SSA3075X Plus is a powerful spectrum analyzer and can further be extended with vector signal analysis and some other beneficial options to become highly flexible solutions for the many different challenges in RF circuit design.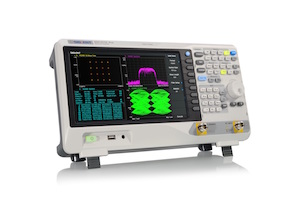 Key Features
Spectrum Analyzer Frequency Range from 9 KHz up to 7.5 GHz
Preamplifier Standard
Tracking Generator (Opt.)
Distance To Fault (Opt.)
Analog and Digital Signal Modulation Analysis Mode (Opt.)
Reflection Measurement Kit (Opt.)
EMI Filter and Quasi-Peak Detector Kit (Opt.)
Advanced Measurement Kit (Opt.)
10.1 inch Multi-Touch Screen, Mouse and Keyboard supported
Web Browser Remote Control on PC and Mobile Terminals and File Operation
This email address is being protected from spambots. You need JavaScript enabled to view it.
Product information
Or fill in the form below, to request more information.