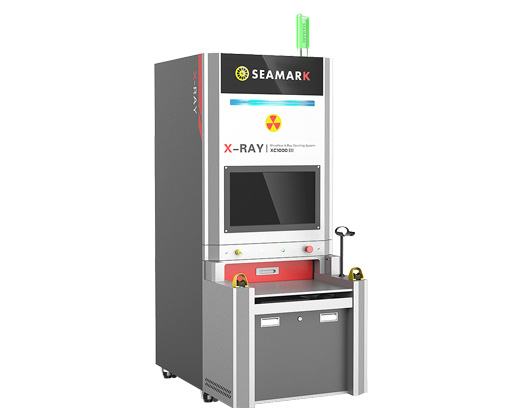 15% discount in September 2023!
XC1100 is a micro-focus X-ray full-automatic counting machine.
It uses X-Ray perspective principle and independently developed algorithm software with AI function, which can quickly and accurately calculate the number of materials in the material reel. This X-Ray chip counter also has MES Data upload and automatic printing of material labels. To achieve the function of improving work efficiency and saving manpower.
Product Features
Compared with traditional counting/pointing machine, there is no need to unpack or transfer the reel in the X-Ray reel counter.
Suitable for all types of chip components, SMD devices above 01005.
Accuracy of counting reaches more than 99.99%.
Measurable reel diameter is 7-15 inches.
Innovative detection environment and algorithm with AI function.
Realize automatic counting.
Specification Of XC1100 Offline Reel Counter
X-Ray Tube Source Specification:
| | |
| --- | --- |
| Type | Sealed Micro-Focus X-Ray Tube |
| Voltage | 80 kV |
| Operating Voltage Range | 30-80kV |
| Operating Current Range | 200 -700μA |
| Max Output Power | 56W |
| Micro Focus Spot Size | 30μm-40μm |
Flat Panel Detector Specification:
| | |
| --- | --- |
| Type | TFT Industrial Dynamic FPD |
| Pixel Matrix | 3072×3072 |
| Field of View | 427mm×427mm |
| Resolution | 3.6Lp/mm |
| Frame(1×1) | 6fps |
| | |
| --- | --- |
| A/D Conversion Bit | 16bits |
| Dimensions | L800mm×W1260mm×H1950mm |
| Input Power | 220V  10A  50-60HZ |
| Max Sample Size | 450mm×450mm |
| Control System  Industrial PC | WIN7/ WIN10 64bits |
| Net Weight | Approx 800KG |
| Radiation | <1μSv/h |