Consulting Workshop Furniture
KARL's workplace systems have proven themselves in industry for decades. Customers from a wide range of industries appreciate the ergonomic design, the durability and flexibility as well as the sophisticated technology and media integration. Both world market leaders and medium-sized companies rely on the great experience of the family company Andreas Karl GmbH & Co. KG from Fahrenzhausen near Munich.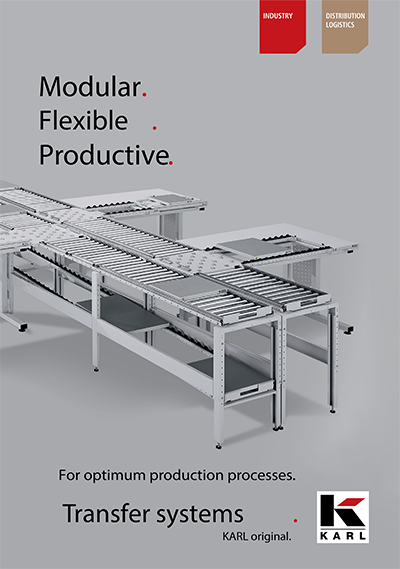 Transfer systems.
Transfer and logistics systems from KARL are used for transport, assembly and commissioning.
Download PDF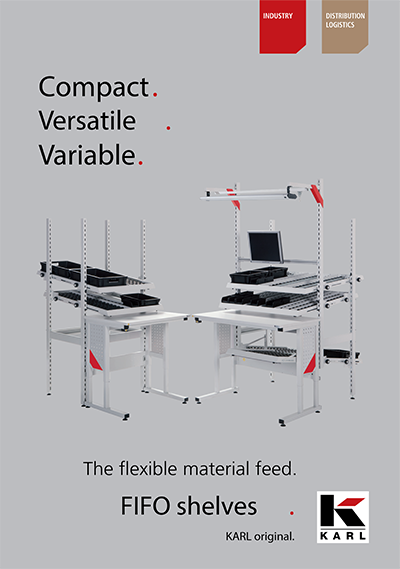 FIFO shelves.
Via inclined shelves, optionally supplemented with dividers and roller strips, containers move automatically from the loading side to the removal position. Material provision and value-adding assembly are mutually exclusive separated, mutual interference is avoided.
Download PDF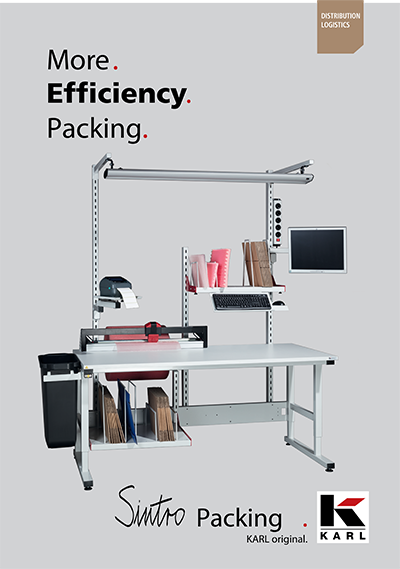 SINTRO packing.
With its countless combination possibilities, the SINTRO workstation system offers the right solution for every packing table requirement.
Download PDF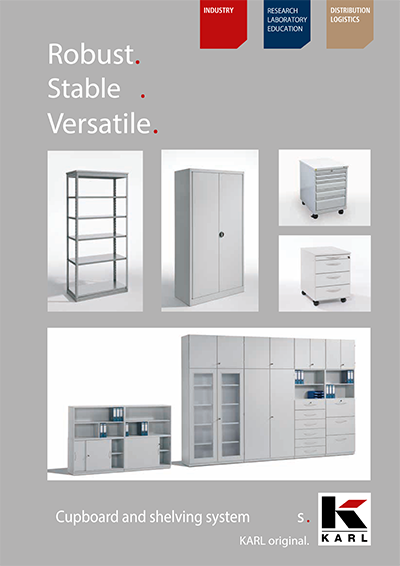 Cupboard and shelving systems.
Steel cupboards from KARL: Professional use in assembly and production. The roll container and wooden cabinet range: First class storage.
Download PDF
Leasing
Not all leasing solutions are alike. Innovative financing concepts are required for long-term market success. Therefore, we have developed a series of innovative offerings that go well beyond the traditional leasing contract and also highlight our leading market position.
We have specialised in not just supporting our specialist resellers with standard transactions, but also with offering them optimal solutions to the individual requirements of their customers. This allows us to strengthen our partnerships and ensures the long-term loyalty of specialist resellers to our company. At the same time, we safeguard the satisfaction of our common customers. As a long-term partner, we aim to offer both specialist resellers and customers with more than just cost benefits. Through expert advice, rapid, uncomplicated processing, and online-based support, we make the handling of leasing financing extremely easy, which allows our specialist resellers and customers to focus on their own core business.
Our financing offerings are also optimally tailored for the international market. Each country has its own specific market conditions and its own regulatory environment. These legal conditions can mean, for example, that legally in some countries rental solutions may be predominantly or even exclusively offered. The traditional leasing contract is not offered there or is only available to a limited extent. Customer requirements also differ from country to country. There are significant, growing differences in the structure of market demand among the individual European Union countries of Western Europe and even more so among the new Eastern European member states. We tailor our offerings to these circumstances, enabling us to achieve rapid growth throughout Europe.
In all countries, a key factor in our success has been the rapid and convenient processing of leasing and rental transactions via Tooltronics's online portal. This portal was expressly designed for our specialist resellers. It allows them to calculate offers for their customers quickly and easily. Applications can be made directly online and partners can receive the confirmation within a few minutes. They can also print out their customers' contracts directly and arrange for their signature. For our partners, the entire processing of financing applications runs quickly and smoothly. We also provide our customers with an intelligent tool – the customer portal – which allows customers to carry out their entire contract management procedure easily and securely. They can view their stored data and contracts at any time and make amendments on their own where required.
Tooltronics has been approaching customers directly with the launch of direct sales activities in 2004. The aim of these activities is to provide SMEs with expert support for their projects. Personal service allows for tailored financing concepts geared specifically to customer requirements. No two small or medium-sized enterprises are the same. The majority of these clients no longer want universal solutions. Instead, individual support and specifically tailored leasing and service concepts are required. Account managers are available on site at all German sites and at more and more of the European locations. They work hand in hand with our specialist resellers to ensure that technical solutions and financing concepts perfectly complement each other.
We have also augmented our range of direct business with our master lease agreement. This ensures the best terms for our customers and the greatest room for manoeuvre in terms of planning their IT purchases. Together with their account manager, clients define an annual budget for planned investments and benefit from preferential conditions on every single contract. This means that customers can lease different products independently of one another during the agreed 12-month period and even make the smallest purchases under the same terms as a "large application". Within the agreed period, customers can freely decide how much is to be invested in accordance with their technical requirements and business performance. The duration and structure of the contract can also be individually selected for each individual item and of course, always under the preferential conditions of the master lease agreement.

Calibration, verification, repair. Also on-site
Tooltronics multi-domain metrological services, in calibration, verification and test measurement are provided on-site and in laboratories. Guaranteeing the traceability of the International System of Units (SI) and ensuring the results obtained meet ISO 9001, ISO/CEI 17025 and ISO10012 standards.
Tooltronics offers verification, calibration and test measurement services that are accredited and/or certified in accordance with ISO/IEC 17025, "General requirements for the competence of testing and calibration laboratories," and ISO 9001 "Quality management systems-Requirements" which includes normative quality system and metrological references such as:
ISO 10012: "Requirements for measurement processes and measuring equipment"
ISO/IEC Guide 98-3 (GUM) "Guide to the Expression of Uncertainty of Measurements"
ISO/IEC Guide 99 (VIM) "International Vocabulary of Metrology – Basic and General Concepts and Associated Terms"
Tooltronics offers its verification, calibration, and measurement services in its ISO/IEC 17025 accredited laboratories and at your facility.
Our accreditations guarantee our calibration results are traceable to the International Systems of units (SI) through the intermediary of Euramet laboratories for Europe (LNE, NPL, PTB…), the NIST or NRC for North America, and any National Metrological Institute that is a signatory to the international CIPM MRA (Mutual Recognition Arranagement) agreements in the measurement domain. Tooltronics maintains comprehensive technical offerings in electrical, mechanical and physical measurements. Additionally, Tooltronics offers specialised services related to measurement such as:
Thermal and testing (Characterization of test chambers, ovens)
Force and hardness test machines
Dimensional measurement & inspection of artefacts, parts and products (CMM, optical, laser tracker)
Legal metrology (scales)
Strain gauge installation, test measurement
Our know-how is based on more than 30 years of experience. Combining an ambitious policy of strategic investment and calibration training with a dedicated industrial organization. This enables us to deliver tailored solutions adapted to your measurement processes.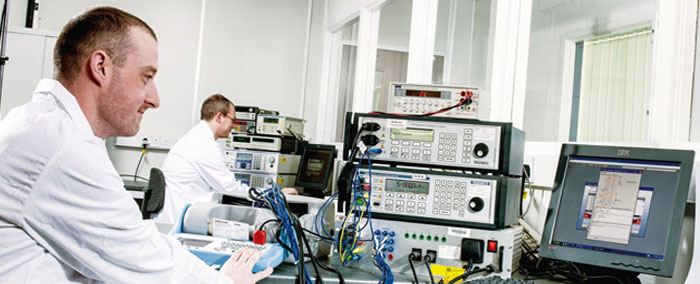 Consulting and auditing
Our strength lies in the individual consulting and finding of the ideal solution for your requirements solutions that fit. Our engineers and ESD coordinators are pleased to consult and support you also on-site with the planning of ESD protective zones, the establishment of the ESD control program and the performance of training courses and workshops. We perform ESD audits and material tests according to valid norms.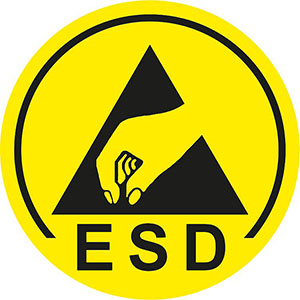 ESD, Cleanroom & ATEX Flooring
ESD and ATEX flooring systems of Tooltronics are applied by businesses that received a technical training. Neutral ESD measurements / tests of the surfaces are performed by well-established ESD institutes. The certificate 'ESD-safe floor' may be issued at cost price. Tooltronics supplies products that meet the NEN-ISO 9001/14001 production standards.
ESD and ATEX flooring and wall systems of EPI prevent electrostatic charging and thereby prevent uncontrolled electrostatic discharges that could otherwise cause damage and/or potential damage to components. Even minor electrostatic discharges that escape human perception, may cause this damage. The pertaining standard, NEN-EN-IEC 61340-4-5, allows a maximum voltage of 100 V (Walking Test). ESD and ATEX flooring systems of EPI prevent this charge build-up and meet this current standard.