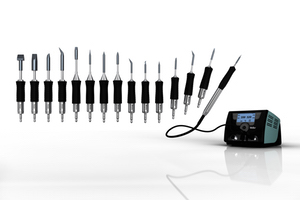 One Weller WX Station. Every Active Tip.
Production within the electronics, medical technology and aerospace industries is moving faster as components become smaller, more complex and more powerful. The soldering industry is no different. In order to meet these increasing demands, we're expanding our existing RT series.
Weller Tools is committed to offering the widest range of high-performance active soldering tips. For all of your soldering applications, linked to one of our state-of-the-art WX soldering stations.